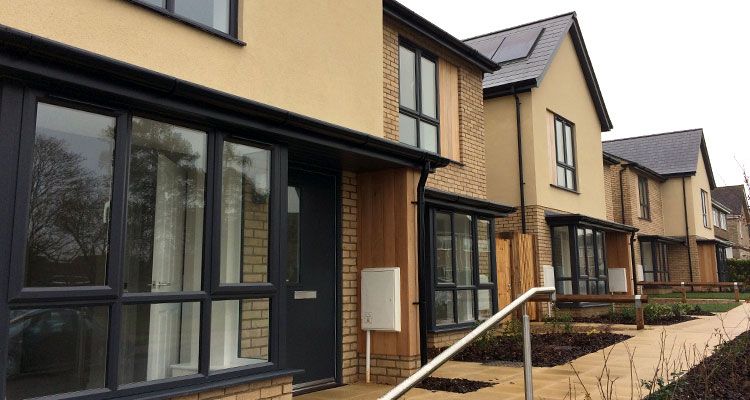 21 houses in 3 days at St Johns Avenue, Newmarket for Lovell
Residential construction and partnership housing expert, Lovell installs Nuspans precast insulated floors into a social housing scheme, secured by design and build at St johns Avenue, Newmarket.
The NU G300 range was installed into 21 houses over 3 days. A levelling compound was applied before 2nd fix negating the need for screed which took the floors off the critical path proving the off-site alternative to block and beam really does enhance program on site.
Hoarding wasn't necessary as the Nuspan MMC floors were installed straight off the lorry and onto the blockwork. The floor units were pre-insulated so there was no cutting of insulation or wastage to be managed on site. Furthermore, the Nuspan installation provided immediate safe access to follow on trades.
'I was first introduced to the Nuspan flooring system when I joined Lovell last year, I have now used it across several sites where we have encountered zero issues.

Nuspan as a company are an all in package taking on the design, warranty and installation including a pre-visit to size up for the crane lift. Their pre-construction team are also very helpful and always on the end of the phone if there are any issues.

Program and construction wise it is a clean process and a very quick install opening up large amounts of works in one hit whist not taking up the entire site with block and beam as they have a just in time delivery sequence.

I would happily use Nuspan on my next project.'

- Lovell Contracts Manager James O'beirne comments on the Nuspan application.
Tags: Case Studies