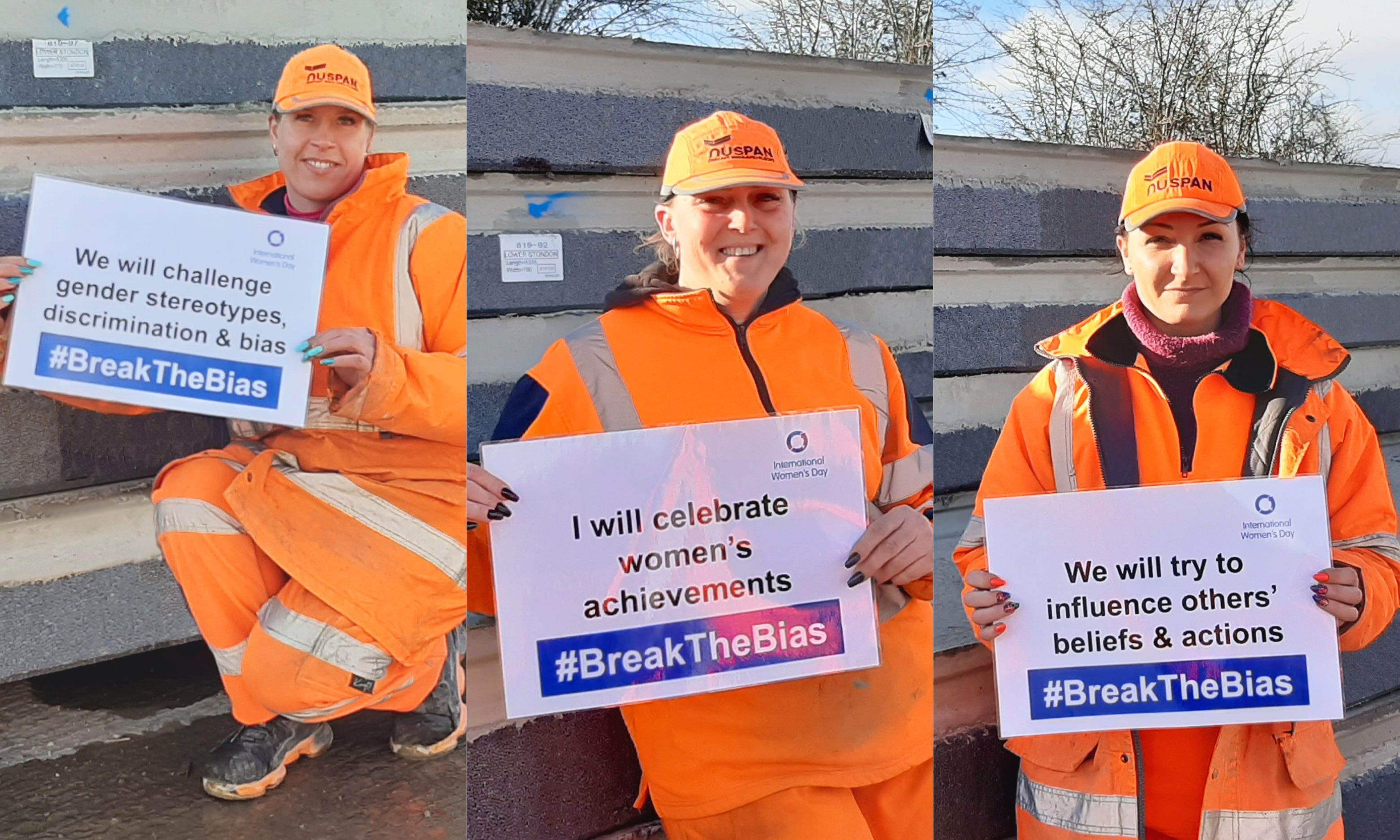 Celebrating Women in Construction Week and International Women's Day
Today, Nuspan Flooring is marking Women in Construction Week and International Women's Day by promoting diversity within the industry and championing the talented, highly skilled, female colleagues who play crucial roles in driving the business forward.
According to Go Construct UK, approximately 14% of the construction industry is female, but Nuspan is proud to 'Break The Bias' by employing almost twice this number – a proportion which Nuspan has increased by 38% over the last year. This includes women working on the production lines in the factory, across every department, and even in the management team. This kind of gender diversity and equity brings innovation, productivity and growth to construction, in a way which is broadly under-represented within the wider industry.
Women In Construction Week focuses on highlighting and strengthening women in the construction industry, as well as creating a support network. Usually held during the first week of March, the theme for 2022 is 'Envision Equity,' which seeks to raise awareness of opportunities for women and the wide range of roles which are available to them in the construction industry.
Similarly, with the theme for 2022 being 'Break The Bias,' International Women's Day aims for a gender equal world. A world free of bias, stereotypes and discrimination. A world that's diverse, equitable, and inclusive. A world where difference is valued and celebrated. Supporters are encouraged to celebrate women's achievement, raise awareness against bias, and take action for equality.
Helen Wildin, Sales & Marketing Manager at Nuspan, says, "At Nuspan, our social investments are active and I am proud to say that I work for a leading company that shies away from typecasting. Nuspan promotes equality for all, and I'm thrilled to lead by example and proactively contribute towards our corporate responsibilities."
Visit Nuspan Flooring on social media today to hear from more of our female colleagues!
Alternatively, to find out how Nuspan Flooring's offsite solution can be incorporated into your project, call (01482) 810445 or visit www.nuspan.co.uk/contact-us
Tags: News