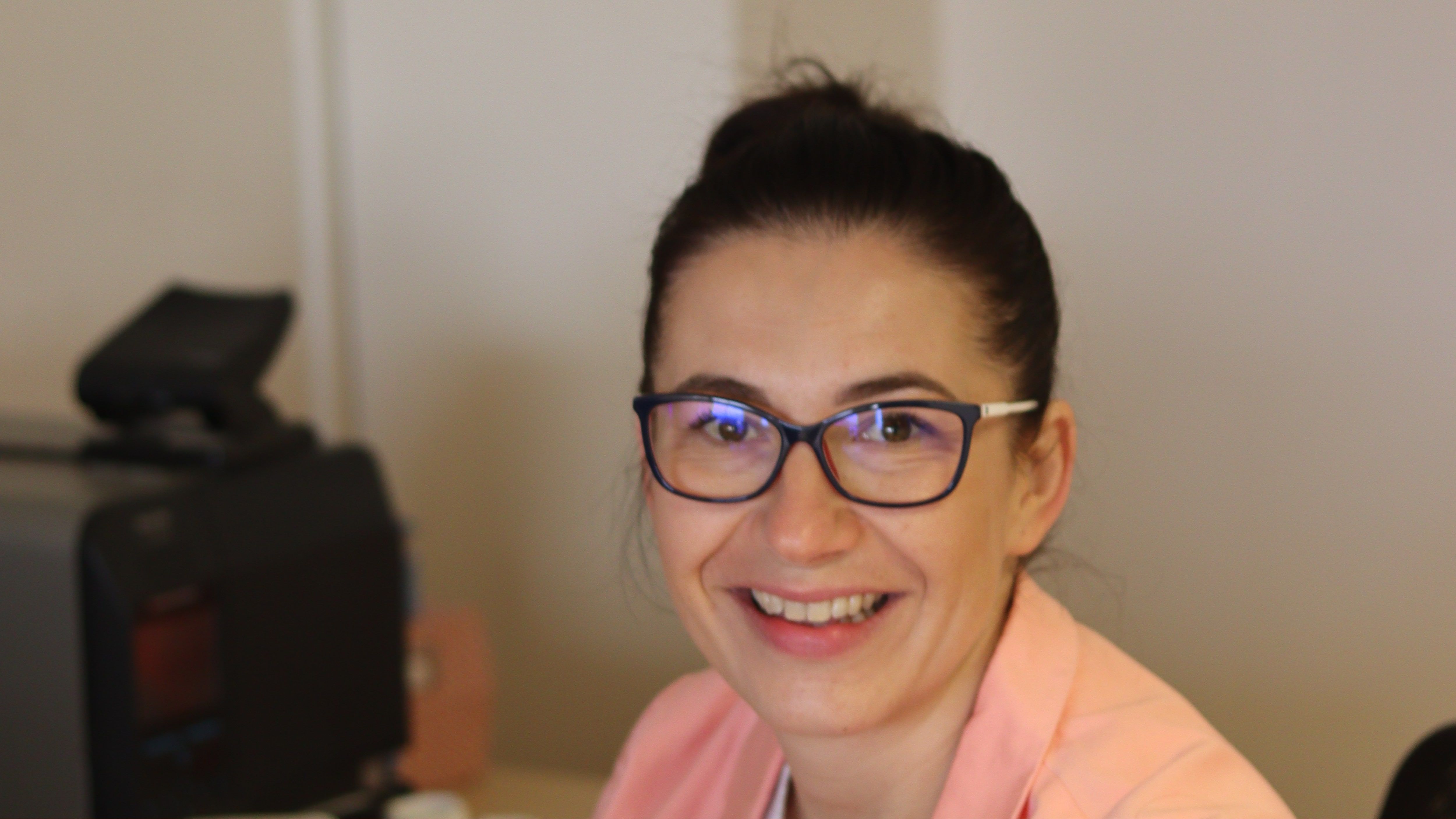 Gabriela Dombek, Production and Logistics Manager, joins Nuspan team
Gabriela Dombek has recently joined the Nuspan Flooring team in the role of Production and Logistics Manager.
Her day-to-day duties include managing the logistics function, and working with the team in Tallington to improve compliance, productivity and efficiency in the logistics operation. She manages our own fleet and sub-contractors, allocating work and delivering a 'right first time' approach to service for customers.
She is looking forward to the next step in the learning process, where she will join production planning and logistics roles together so that the onsite operations are seamless and capable of increased capacity without interruption to service.
Gabriela, what is the most enjoyable part of your job?
I work with a great team on site. As well as being a high-pressure work environment, I have the variability of not knowing where the next challenge is coming from. Whilst I like to plan my day carefully, I do enjoy managing problems and working to resolve issues. We work well together already, and I know I have the full support of the Nuspan team behind me.
Where do you see Nuspan in 5 years' time?
I realise that I have joined Nuspan whilst it's a fast growing business, and I want to be part of the long term plans. Being career-driven, I am looking forward to making a big contribution to future growth and the wider potential of this business. I see so much that is achievable if we all work together: we are open-minded to change and improvements to drive the business forward. I am confident that in 5 years' time we will grow further and increase our competitive edge.
How do you like to spend your free time?
I am studying for a master's postgraduate degree in Procurement and Supply Cain Management, which has taken the bulk of my free time over the last 18 months. I do like to spend time with my family and pets, especially my dog Cookie, and long walks are a favourite when weather permits. I am a very practical person and generally undertake all household repairs myself – my dad taught me well!
If you could be on any TV game show which would it be and why?
Fifteen to one. In Poland, we have a TV game based on the UK's edition, which is called "One of Ten". The rules are pretty much the same, just instead of 15 we have 10 competitors.
I like watching because it's so informative and I learn a lot while watching, and I'd like to try myself against other people and get an adrenaline flow. I noticed that I know the majority of answers while I am sitting comfortably on the sofa, but going on TV and taking part in it? That is a different story.
Welcome to the team!
Tags: News