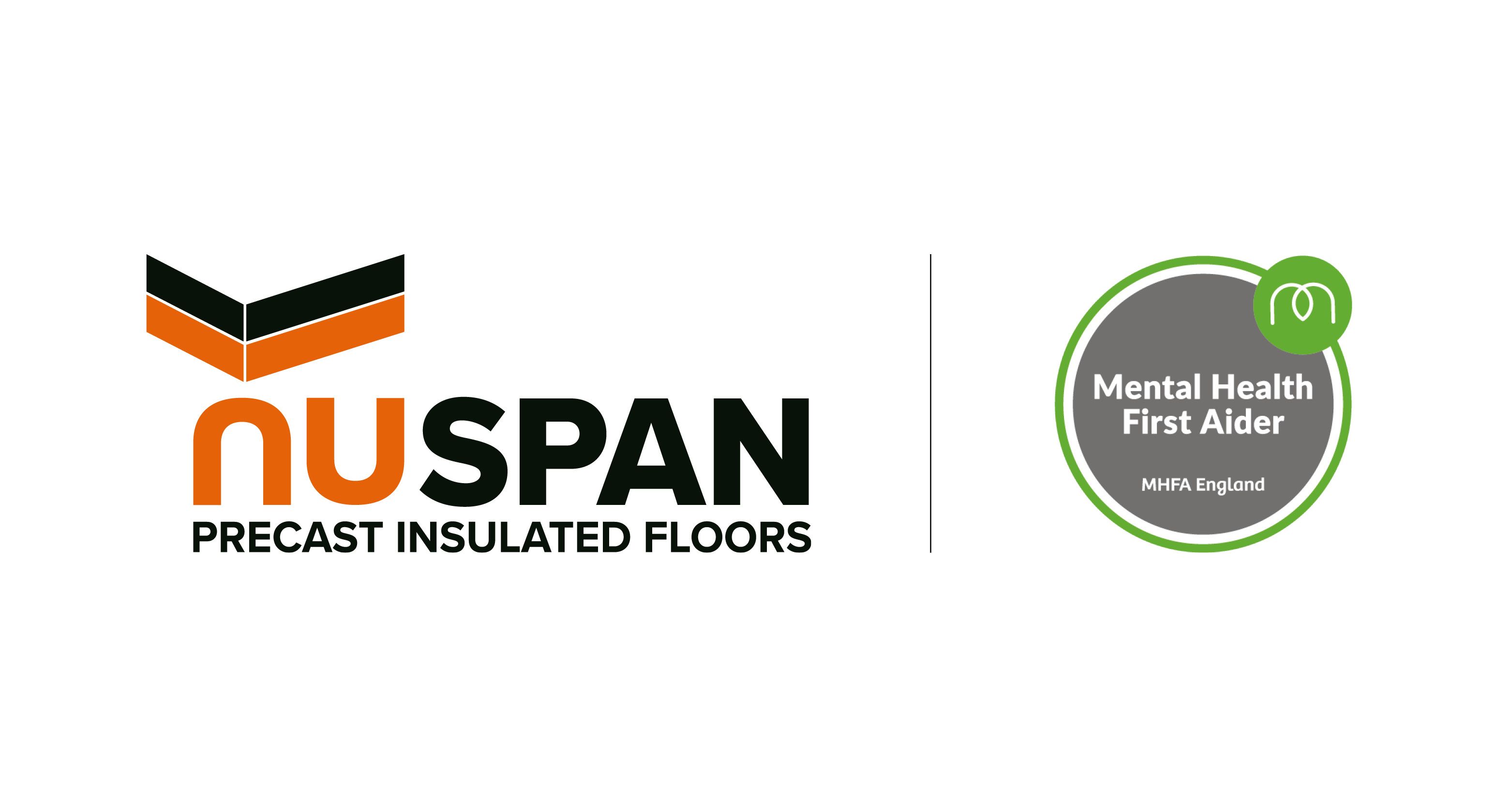 Mental Health First Aiders qualify at Nuspan
In an effort to break the stigma around mental health, Nuspan Flooring's General Manager, Ciarán McNulty, and Sales & Marketing Manager, Helen Wildin, have both qualified as Mental Health First Aiders.
According to the Lighthouse Club – the construction industry charity – every working day, two construction workers take their own lives. With this in mind, it was crucial to Nuspan to ensure that Mental Health First Aiders are trained and available within the business.
The training was taken through Mental Health First Aiders England (MHFA England), teaching in-depth skills for providing first aid to people who may be experiencing mental health issues such as depression, anxiety and psychosis. MHFA England empowers people to notice signs of mental ill health, encourages them to break down barriers and listen in a non-judgmental way, and offers signposts to support for recovery.
If you need immediate support for your mental health, various organisations are available to help, including Nuspan's nominated charity for the year, the Lighthouse Club.
To find out how Nuspan Flooring's offsite precast insulated flooring solution can be incorporated into your project and boost your CSR performance, call (01482) 810445 or email sales@nuspan.co.uk
Tags: News