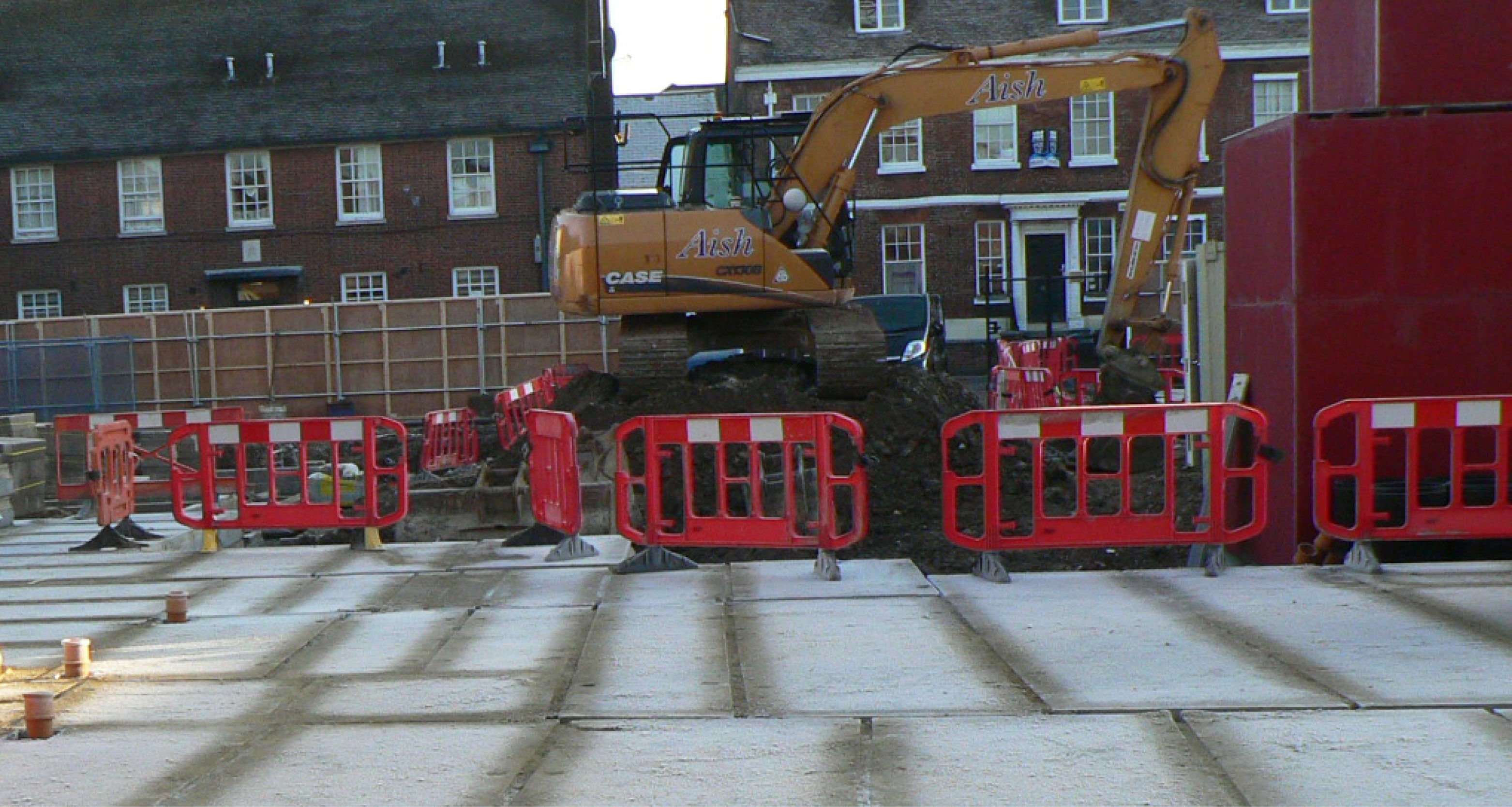 Nuspan Flooring and Churchill Retirement Living use collaboration, efficiency and MMC to increase the availability of housing nationwide
Nuspan Flooring and Churchill Retirement Living are using collaboration, efficiency and modern methods of construction (MMC) to increase the availability of retirement housing around the country. This need was highlighted in a recent update to the National Planning Policy Framework (NPPF), which sets out plans to meet the government's ambitious housing targets.
Nuspan is one of Churchill's principal suppliers nationwide, producing insulated precast concrete units (IPCU) for suspended ground floors across all regions. Being able to carry out just-in-time deliveries on a national basis is critical for the smooth and straightforward construction of Churchill's properties.
Delivery is not the only step of the process requiring close co-operation between Nuspan and Churchill. A collaborative approach is taken every step of the way, beginning with comprehensive technical support at the design stage, right through to installation on site. An experienced Nuspan fitting team handles the installation of each ground floor – as quickly as 50m2 per hour – with the use of Churchill's tower cranes which are already on site.
"In taking a collective DfMA approach to the design and build of Churchill's retirement apartments, we've seen how quickly and efficiently construction can happen," comments Helen Wildin, Sales and Marketing Manager at Nuspan Flooring. "This means that the plots can be handed over to the follow-on trades – and in turn onto Churchill and their homeowners – more quickly."
The inherent properties of Nuspan's products increase the build efficiencies even further. Providing an alternative to block and beam, the IPCU floors comprise structural grade reinforced concrete bonded to high performance expanded polystyrene (EPS). The entire manufacturing process takes place offsite at Nuspan's factory, so once the units are delivered to site, installation can be up to five times faster than traditional suspended floors.
Churchill's retirement apartments use 'deep beam' versions of Nuspan's pre-manufactured floors, which can achieve longer spans up to 7 metres in length. The floors are made to bespoke sizes, leaving zero waste on site.
These time and material efficiencies – added to the fact that less onsite labour is required – have the knock-on result of significant cost savings for the whole project.
"There's no doubt that the Nuspan insulated flooring system has many advantages for us over traditional construction methods," explains Darren Ridler, Churchill's Group Procurement Manager. "That's why we have consistently rated Nuspan as one of our highest performing contractors over the years."
To find out how Nuspan Flooring's offsite solution can be incorporated into your project, call (01482) 810445 or visit www.nuspan.co.uk/contact-us.
Tags: Case Studies