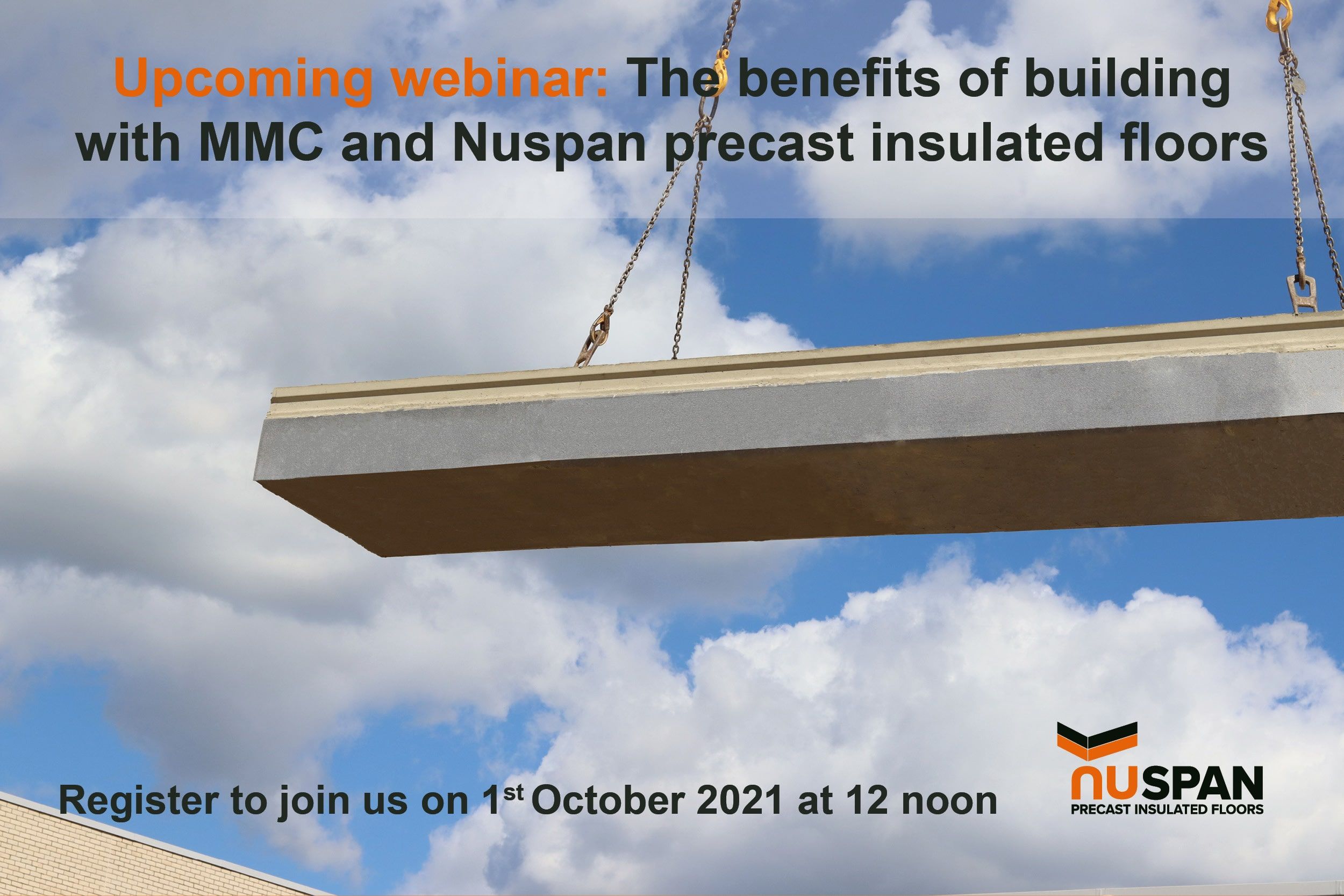 Upcoming webinar: The benefits of housebuilding with MMC and Nuspan precast insulated floors
Update 30th September 2021: Unfortunately, due to Covid-19, we have taken the decision to postpone this webinar to a later date. Further details about a new time and date will be announced in due course.
Join Nuspan Flooring at 12 noon on Friday, 1st October for an insight into the benefits of building with modern methods of construction (MMC) and how Nuspan can be part of the solution.
With a growing population and increasing urbanization, there is an acute need for affordable housing in the UK. The government has set an ambitious target to build 300,000 new homes per year, but the construction industry's labour and skills shortage, combined with the costs and lead times associated with traditional construction methods, mean that meeting this target presents a real challenge.
In this webinar, we will examine how MMC can address this crisis. We will take an in-depth look at Nuspan's solution as an MMC, and how using insulated precast concrete units can bring efficiencies and cost savings for sites and house builders.
The speaker is Helen Wildin, Sales and Marketing Manager at Nuspan Flooring. Helen has 20 years' experience working in the construction supply chain for the UK house building industry. She has an extensive knowledge of commercial, technical and operational solutions, helping house builders to obtain their build and corporate responsibility targets.
To register for the webinar, click this link and follow the instructions.
Time: 12 noon BST Date: Friday, 1st October Location: Teams webinar Speaker: Helen Wildin, Sales and Marketing Manager, Nuspan Flooring
Tags: News