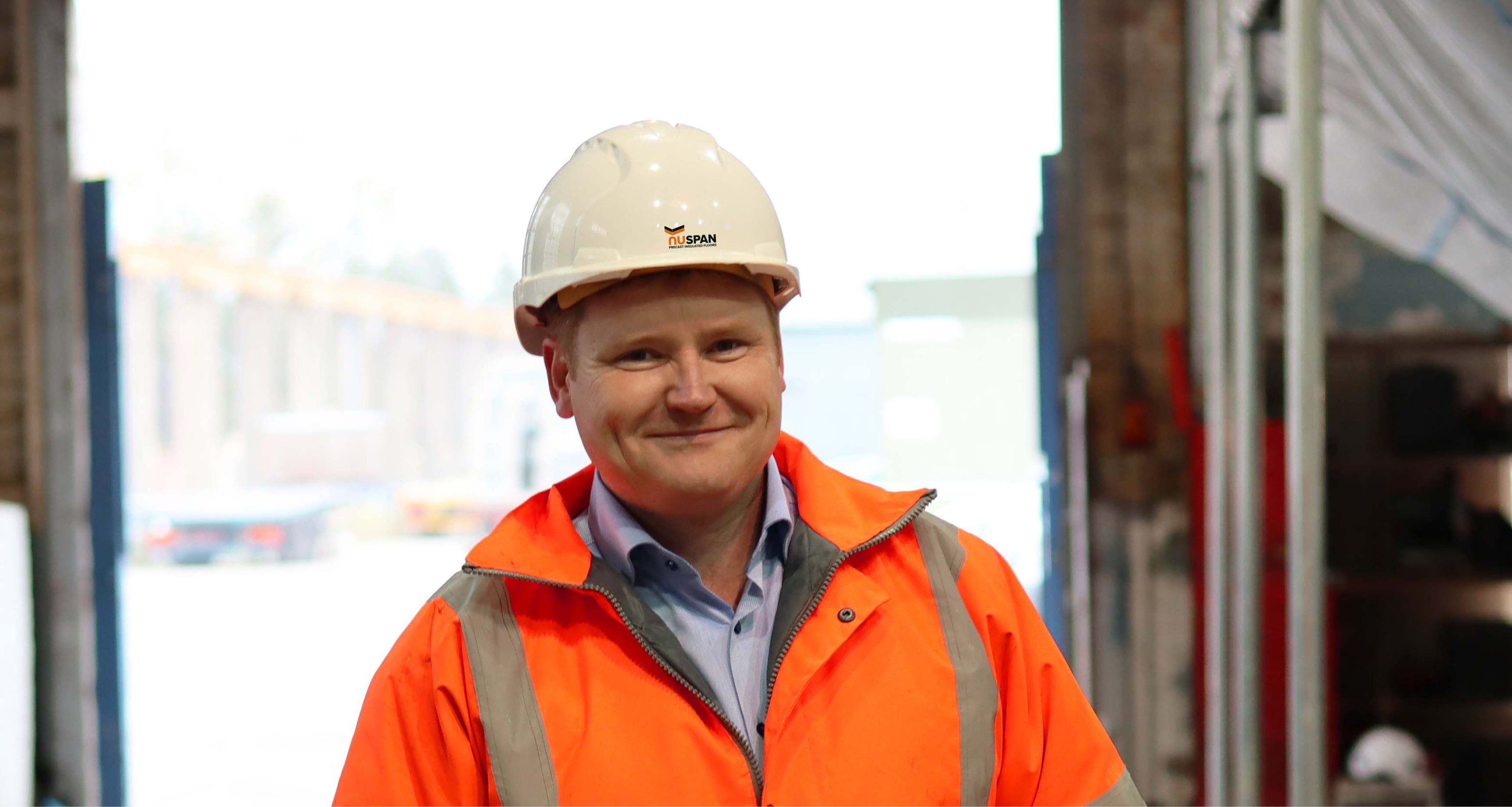 Update from Ciaran McNulty, General Manager
Since the ramping up of operations post-lockdown, Nuspan has fully recovered, so much so that 2021 has been our most successful year so far.
The need for housing has led to a rapid increase in the use of Modern Methods of Construction (MMC), and we have seen this in the form of significant demand for our system. In part, this is because the key to its success is its simplicity.
This shift towards MMC is set to continue due to factors such as an increased focus on health and safety, the development of sustainability, and significant challenges in terms of labour shortages. I am sure that the industry will overcome all of these in time.
In answer to the demand, we have increased our production capacity, with plans to continue adding new mould lines to our manufacturing facility. We have also invested in our haulage fleet and our installation service.
In addition, we have implemented bespoke production and logistical software into the business to allow us to process large volumes of work in an efficient manner.
One of the main upcoming challenges that I see is the introduction of the new Future Homes Standard Part L regulations. These present challenging standards to meet in terms of energy performance, but I am confident that MMC suppliers will play a significant part in addressing the gap. In particular, the Nuspan system has excellent structural and thermal performance, so we can already meet the requirements.
The industry has also been coming up against issues with reliability of supply and material shortages over recent months. To overcome this, we are communicating closely with our customers so that we have a good understanding of their needs. This allows us to work with our supply chain to meet demand, maintain our excellent service levels and reputation, and ensure that our customers' expectations are met.
Looking ahead, we are continuing to invest resources into furthering our sustainability offering as we are very focused on our carbon journey. We are also seeing a continued drive towards BIM and lean manufacturing, which are areas where we are continually striving to improve.
I am happy to say that we have employed many new staff recently, strengthening the talented Nuspan team. The future is bright for Nuspan, and it is a testament to all our hard-working staff and the commitment from our customers.
Ciaran McNulty, General Manager, Nuspan Flooring
Tags: News