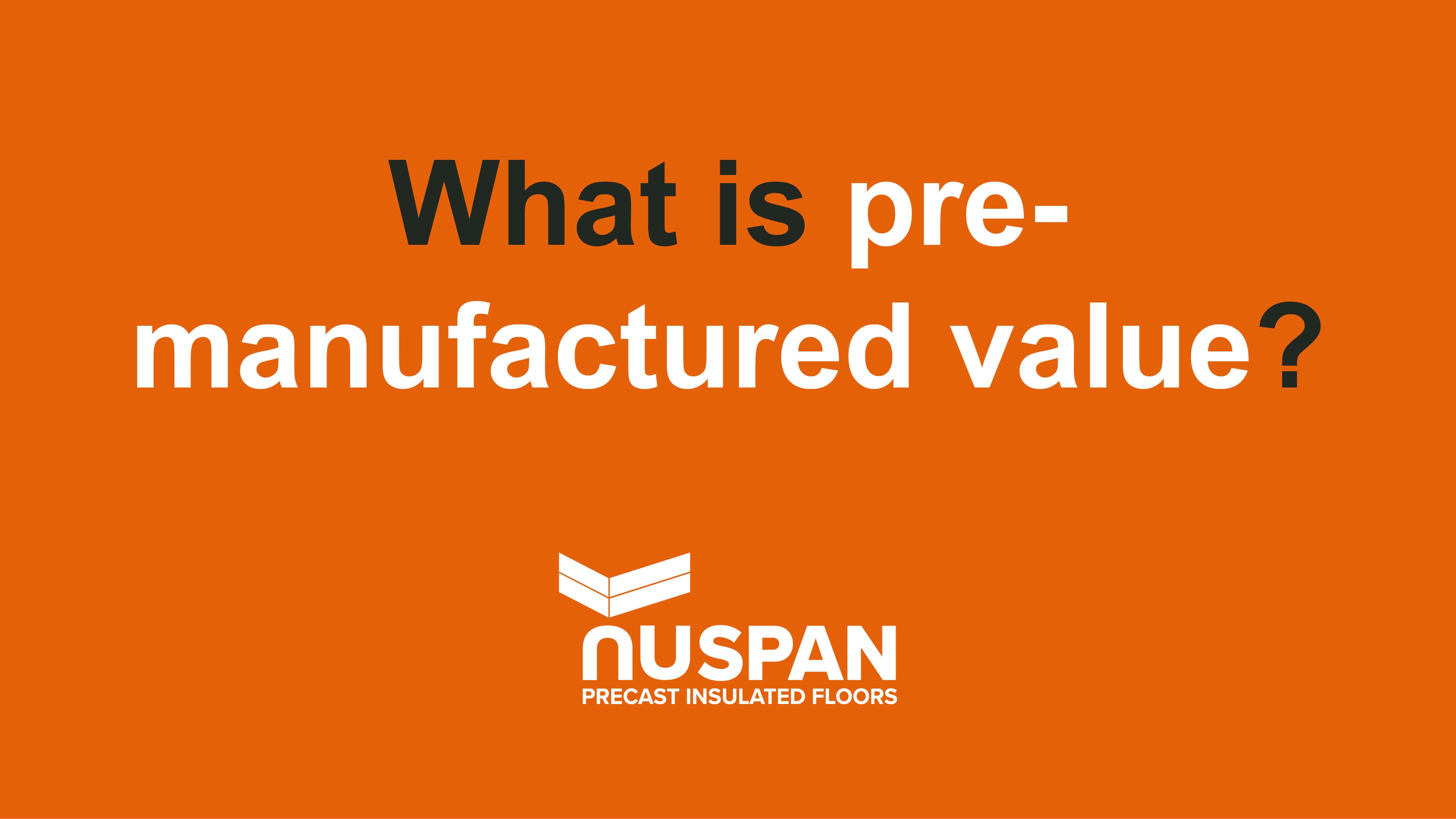 What is PMV?
Pre-Manufactured Value (PMV) shows how much of a construction project's cost comes from pre-manufactured, precast and offsite solutions. It is a proportion usually expressed as a percentage.
If the percentage is high, the project is likely to use a large number of pre-manufactured systems, while a lower percentage signifies a greater reliance on traditional construction methods.
PMV is a useful tool for measuring the extent to which a construction project incorporates efficient, innovative and productive methods – and for evaluating whether increasing these methods might reduce costs and save time.
Why is PMV important?
The UK government, the NHBC and Homes England are all putting greater pressure on the industry to build houses quickly and efficiently. To do so, there is a strong need for innovative systems which are faster, safer and cheaper than traditional construction methods.
Strong investment within the industry has led to the development of various improved systems and technologies, collectively termed 'Modern Methods of Construction,' or 'MMC.' Typically, pre-manufactured products and systems fall within this category.
By examining a project's PMV, housebuilders can evaluate their chosen construction methods and decide whether advancements can be made by adopting more MMC solutions. Improving a project's PMV in this way offers housebuilders significant uplifts in productivity, build programme and time on site. In turn, they can complete houses for handover and meet their 'golden brick' moment much sooner than with traditional construction methods.
How to improve your PMV
As PMV is a weighted calculation, various other factors will affect the overall percentage. This might include choices around structural and non-structural products, as well as tools, equipment and labour required.
However, as a general rule, specifying more offsite, pre-manufactured solutions will boost a project's PMV. These are usually elements which are assembled in a factory setting – away from the construction site – to allow for fast and smooth installation onsite.
The Ministry of Housing, Construction and Local Government (MHCLG) has set out a definition framework which categorises these systems in more detail.
Improving PMV with Nuspan Flooring
Nuspan's pre-manufactured flooring system is an MMC, delivering Pre-Manufactured Value with onsite gains.
Made with Design for Manufacture and Assembly (DfMA) principles in mind, they are produced entirely offsite at Nuspan's factory, and are delivered to site ready for installation.
Experienced installation teams can fit Nuspan's precast flooring as quickly as one plot per hour. Not only is this around 500% faster than traditional construction methods in standard applications – it also provides a reduction in labour of up to 83%.
Improvements of this magnitude have a significant impact on productivity and efficiency. As such, housebuilders can expect a higher PMV percentage on projects specifying Nuspan's Insulated Precast Concrete Units (IPCU) than those using traditional construction methods.
Read more about the benefits of using Nuspan precast flooring or contact us to find out more.
Tags: News