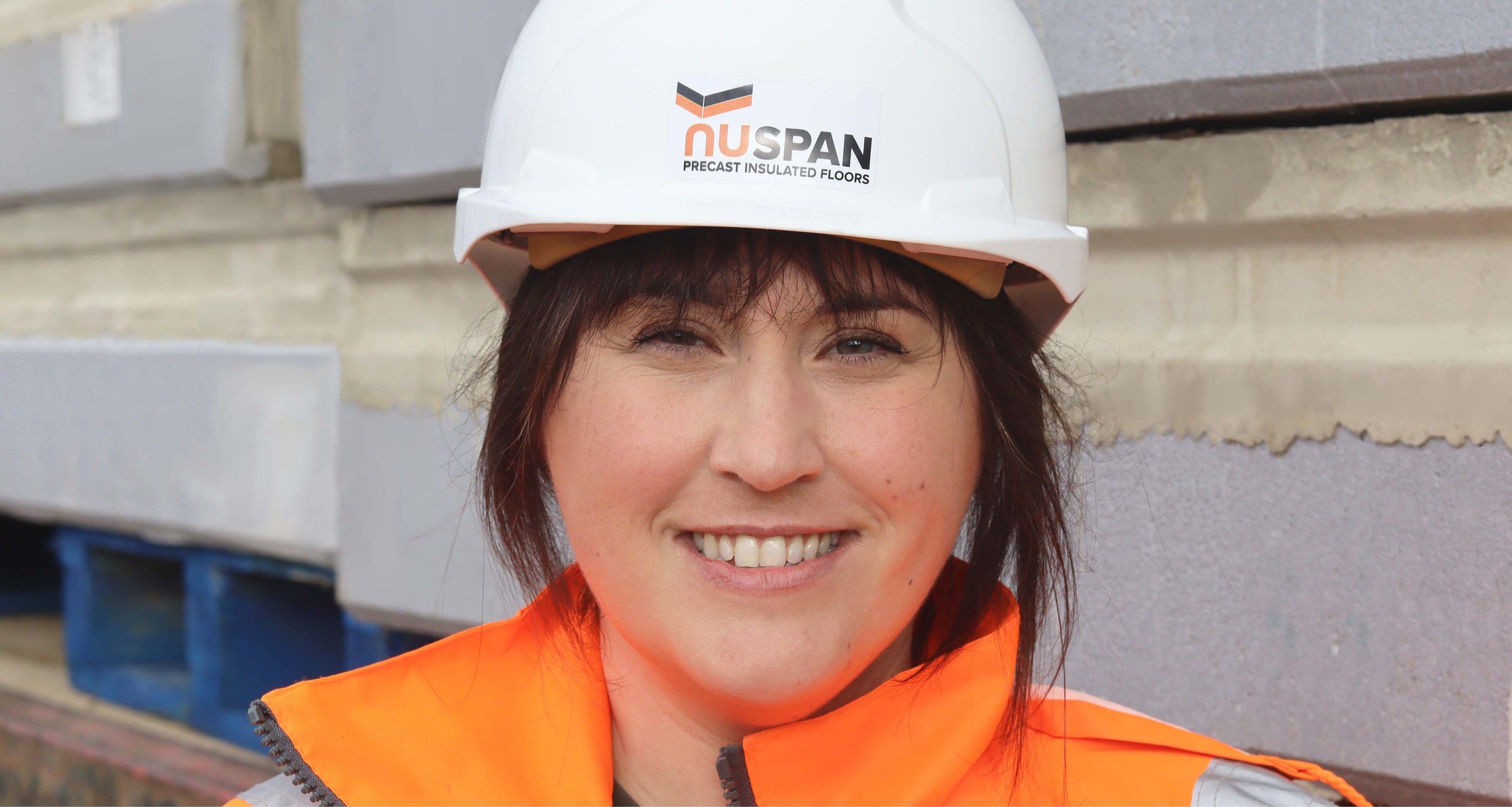 Update from Helen Wildin, Sales & Marketing Manager
We had a challenging 2021 with raw material price increases, but our logistical and operational teams proactively managed our supply chain, which meant that we continued to obtain materials and deliver to expectation with very few lead time increases. The year was also a successful year of delivery, where we showed incredible growth in manufacturing and installation output.
With COP 26 taking place at the end of last year, there's now an increased scrutiny on environmental performance for all businesses, but particularly for construction supply chains, where ethical and environmental leadership is a requirement for future success. Nuspan is investing in sustainability: we have recently achieved gold standard with the Supply Chain Sustainability School, where we plan to continue our learning and upskill our staff across departments. We are also investing in an Environmental Management System to understand our operational and embodied carbon. This will also allow us to manage our supply chain and boost our environmental and operational performance, while ensuring compliance and assurance for all of our stakeholders.
We are expecting increased material and labour shortages in the ground worker market due to an acceleration in foundation demand. This will drive the need for Nuspan's primary structural insulated closed floor panel as it reduces labour by up to 83% and speeds up construction by up to 500%, completing the foundation and leaving the working area safe.
Generally speaking, the UK construction market is warming up to modern methods of construction (MMCs). Initially, this was driven by Homes England funded housing schemes up and down the country, but it's now being adopted by the majority of industry. We have learnt that by building close relationships with our customers, and through innovation, research and development, and adopting a 'lessons learned' approach, we can successfully blend both traditional and MMC build methodologies. The housing market now uses MMC to assist profitable and sustainable build targets, and I look forward to the market engagement increasing now that there is proven market confidence in additional offsite value.
Helen Wildin, Sales & Marketing Manager, Nuspan Flooring
Tags: News