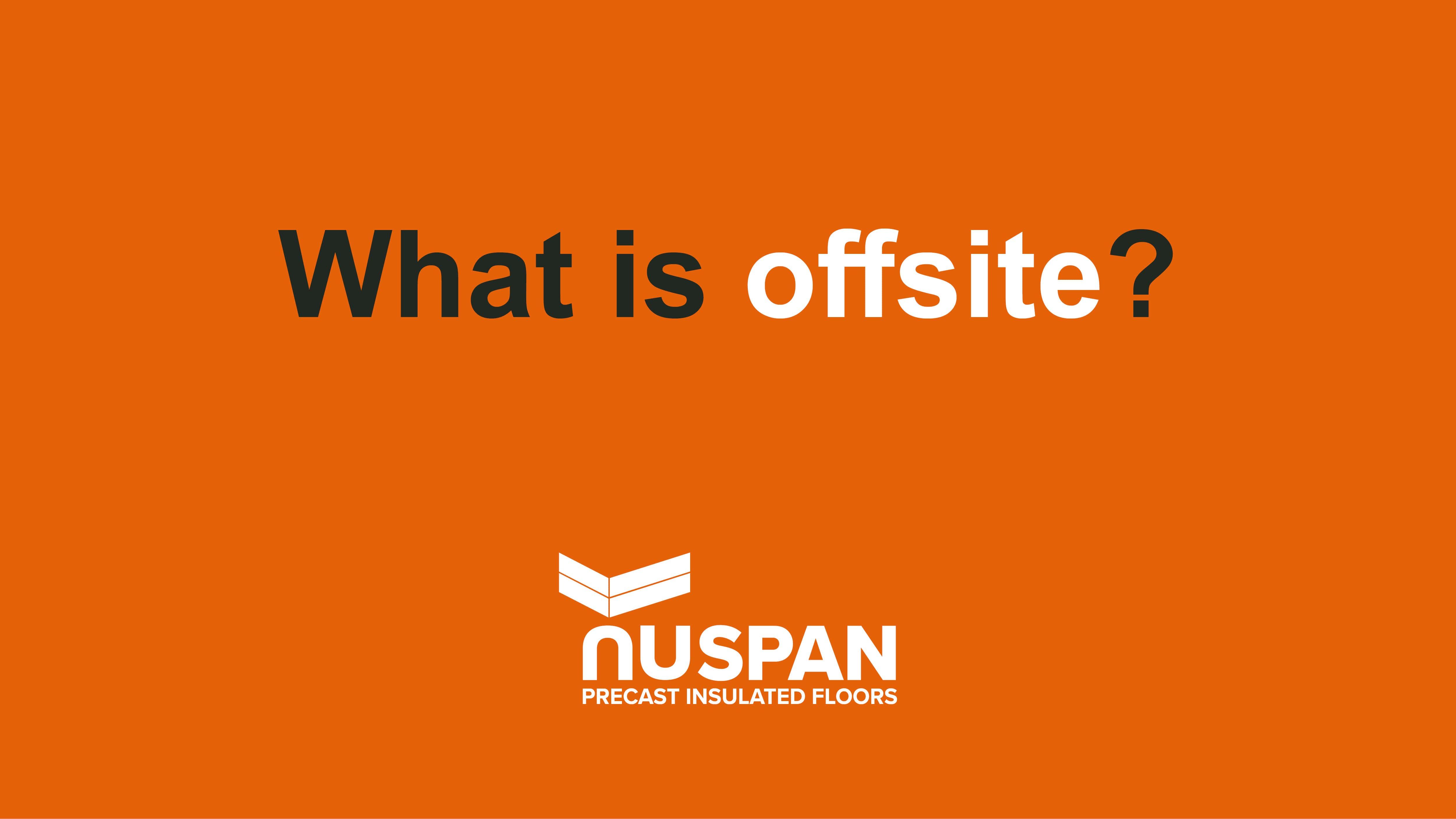 What is offsite?
Offsite construction refers to occasions where a building's elements are manufactured away from the construction site, usually in a factory setting.
Offsite elements can include anything from non-structural panelised wall, roof or floor cassettes, structural elements such as floor slabs, columns and staircases, systemised closed panel elements which may comprise insulation, windows or wall finishes; and even structural, volumetric units ranging from small bathroom pods through to full structures complete with internal and external finishes.
After being assembled in the factory, offsite elements are transported to construction sites, where they can be installed quickly, safely and with minimal waste – especially when compared to traditional onsite building methods.
What are the advantages of offsite construction methods?
Some of the benefits of using offsite construction include high levels of accuracy and quality, improved time, material and cost efficiencies, waste reduction, and favourable onsite labour requirements.
These begin well before the offsite elements arrive onsite – and even before they're produced in the factory. Starting at the concept and design stages, technical and design teams use Design for Manufacture and Assembly (DfMA) principles and digital design tools such as Building Information Management (BIM) software to achieve highly accurate designs.
Moving production and assembly to a factory setting brings significant savings to a site and improvements to its Pre-Manufactured Value (PMV). This is important for aligning with various government and industry targets, such as increasing the use of Modern Methods of Construction (MMC), as outlined by the MHCLG.
Installation of offsite elements is very fast, and in some cases a structural floor and its superstructure can be erected in as little as a day. This lets follow-on trades move in quickly, so housebuilders can have plots ready for homeowners to move into much faster than with traditional methods and materials.
By consequence, less labour is required on site, which addresses the labour and skills shortages within the construction industry. Those teams which are required on site can work safely, because the offsite process reduces the risk of slips, falls and accidents on site.
This is improved further by the high levels of material efficiency which can be achieved through offsite construction. The accurate design, manufacture and installation processes mean that waste is all but eliminated on site, because there is virtually no excess material from cutting or fitting on site. As well as the convenience and efficiency which this brings, it also reduces site costs associated with waste removal.
Offsite construction with Nuspan Flooring
Nuspan's Insulated Precast Concrete Units (IPCU) are manufactured at our factory in Tallington, Lincolnshire. Each unit combines structural-grade concrete, steel for reinforcement, and high-performance expanded polystyrene called EPS – in contrast with traditional flooring systems which keep the insulation separate.
Nuspan's precast floor slabs are made bespoke to customer requirements, bringing high levels of material efficiency. Just-in-time deliveries take the units to site ready for immediate installation.
Experienced installation teams can fit Nuspan's precast flooring as quickly as one plot per hour. Not only is this around 500% faster than traditional construction methods – it also provides a reduction in labour of up to 83%.
In addition, in most cases traditional screeds are not required with Nuspan's system. Self-levelling compounds are poured between the first and second fix, which takes the wet trades off the critical construction path between the foundations and their superstructures, allowing construction to happen faster.
Read more about the benefits of using Nuspan precast flooring or contact us to find out more.
Tags: News